TRAILER HITCH COVERS! CUSTOM DESIGNS – Starting at $25.00
At B&L G

raphic Solutions, we provide precision die cutting services using our state-of-the-art, digital and flatbed cutting systems.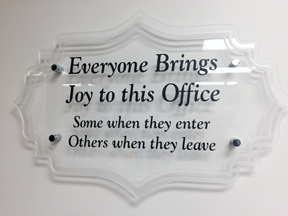 We can work with materials such acrylic, plastic, aluminum, magnetic sheeting, cork, foam, PVC, vinyl, and many more. We produce clean, smooth cuts that are consistent and according to the customer's exact specifications. We are equipped to die cut materials with overall dimensions as large as 64" x 120" x 2", maintaining tolerances as tight as +0.01". We have fabricated an array of products including boxes, decals, gaskets, magnets, labels, POP displays, tags, and vinyl graphics.

We are a single source provider, producing vibrant, eye-catching designs that can be die-cut into practically any unique shape. We have the resources necessary to assist the customer across the entire product development cycle with additional services such as design, laminating, perforating, printing, and scoring. In addition, our facility is equipped for prototyping, high volume runs, and blanket orders. We quote our projects on a job-by-job basis and we can always provide rush and emergency services when required. Our highly creative designers can apply an innovative approach in producing shapes that truly represent the customer's original vision.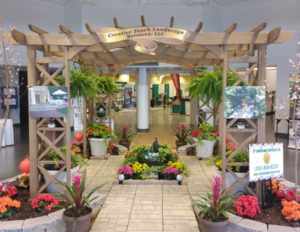 We can handle most design file types and can assist with additional editing as required. Our staff is committed to the highest quality possible, providing both knowledgeable service and innovative design expertise. For additional information on our die-cutting services, please contact us.